GET TO KNOW JAPANDI
Hello friends of Bali Interio, Japandi Style, which is a blend of Japanese and Scandinavian styles in interior design, is arguably quite new, which has been known since 2017. Although it is the result of a combination of different design styles, Japanese style actually has a high aesthetic value and harmony.
Dominance of White on the Wall
Japanese style that relies on neutral colors and natural colors. Home interiors that apply this style usually use white or other bright colors on the walls. The use of white will produce a minimalist impression so that later it can support the color combination in household furniture that uses dark colors and natural colors.
The use of white can also make the room feel more spacious, suitable for small homes. If you don't want to use white, other alternative colors that can be used are beige or light gray.
Mix and match Dark Colors
If earlier on the walls have been given a white or bright color, now it's the turn of the furniture. Dark colors can be applied to room furniture, such as sofas, cabinets, tables, lamps, shoe racks, flower vases, and other furniture.
To make the house feel natural, the Japanese style uses wood colors to surround the furniture. The color of the chosen wood also should not be chosen, the color of light wood or light wood is more available so that the room is brighter. In addition to color, the selected furniture is also as simple and functional as possible, namely furniture that is sleek in design and does not have a complicated design so that it can save space in the house.
Bringing Natural Atmosphere Into Your Home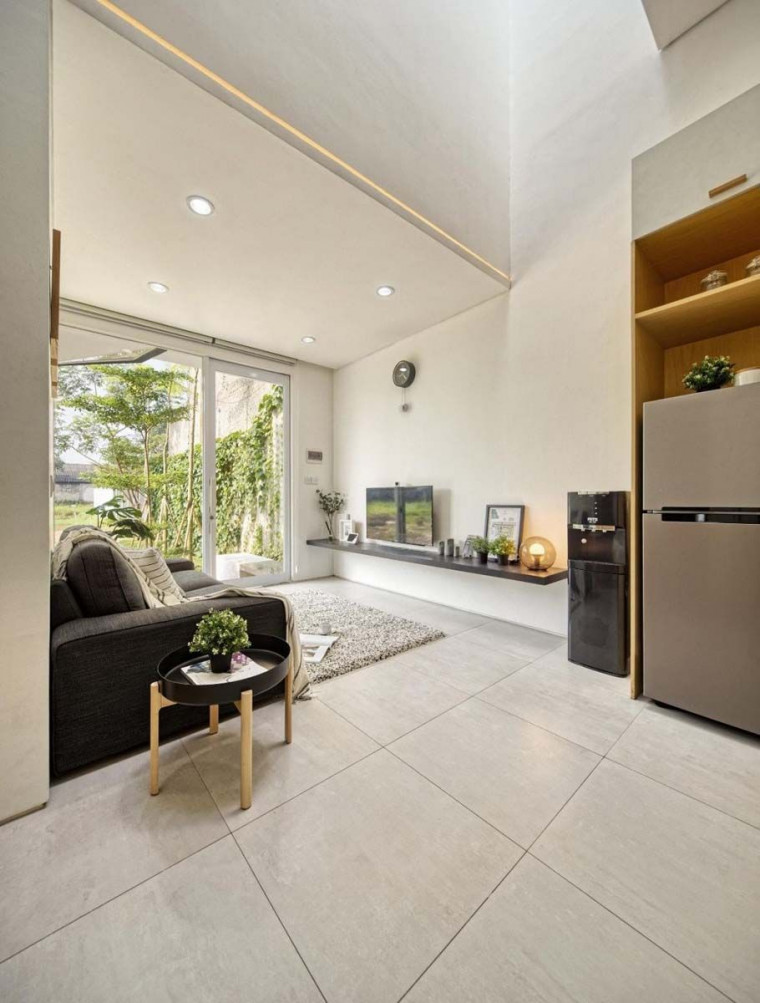 Real natural elements are very important to be presented in the house. Try the house has a garden to bring freshness from the outside into the house. In addition, it is also important to bring these natural elements into the room, such as planting ornamental plants in the house. If you find it difficult to carry out treatment, artificial plants can also be an option.
For those who want to have a touch of other colors in their room, they can still use pastel Scandinavian-style colors into the interior of the house. But its use should not be too dominant. The use of pastel colors can be used on accessories or small equipment such as pillowcases, table photo frames, and book collections.
One of the tenets of the Japanese style is wabi-sabi, which means beauty in imperfection. That is, everything that seems simple and has flaws actually has something better. Therefore, do not place a lot of ornaments and decorations in the house, if possible, keep the decorations to a minimum. With minimal decoration, it will make the house look more beautiful and comfortable.
Source : 
https://www.archify.com/id/archifynow/japandi-style-perpaduan-desain-interior-ala-timur-dan-barat